About REAPS
Working towards waste avoidance
Fostering change for a better community.
For over 30 years, REAPS has worked closely with the Regional District of Fraser-Fort George in pursuit of our common goal to reduce waste destined for landfill by 50% or more. With funding support from the District and our members, we continue to reach out to our neighbours to foster public awareness and action through our school programs, community workshops, and other educational initiatives.
Living sustainably is an ongoing process of making smart choices, and we are here with the information and friendly advice you need to help reduce your individual impact on the earth. Our programs aim to be fun, creative, interactive, and approachable. Check out our events calendar for workshops on green living choices in the home or garden. Our local recycling guides help you direct your waste to the most appropriate destination. Regular publications keep you up to date on news and progress as we work together to achieve our goals. Finally, our team can help you find answers if you still have questions.
You can help us continue our work by becoming a member or donating. Every show of support from the community has more impact than you can imagine. By increasing membership and donations from individuals, we can prove to other sources of grants and funding we have the backing of our neighbours. So, join us today!
We have achieved much in these 30 years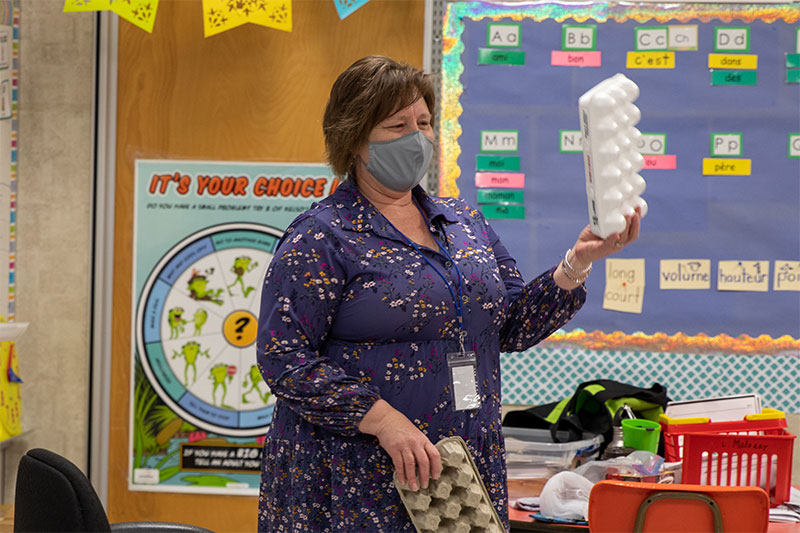 The first success came in the form of numerous successful newspaper recycling drives that culminated in the establishment of recycling drop-off centres across the district. In 1993, a Compost Demonstration Garden was founded with the intent to showcase various types of indigenous plants and flowers, and teach local gardeners how natural pest control techniques, organic gardening methods and compost could be used for maximum sustainability. This education outreach continues today with workshops and demonstrations that allow visitors to see what could work for their gardens.
From these small beginnings the collective efforts from our members, volunteers, and residents have contributed greatly to the waste diversion goals of the regional district.
Much has changed over the last 30 years – for example there are now more than 7Rs – and the progress we have made locally is quite clear. With your continued support, the positive changes we need to make will continue. We invite you to be part of that change as a member if you can. The few dollars that your membership costs can make a much bigger difference than you realize.